Photos
The dataset has good distribution of locations, most of the photos were captured by DSLR cameras, tags include words from 'instagram' to 'wedding' which suggests a range of photos from selfies to high quality portraits (large amount of the photos came with a tag '2013' since the dataset is comprised of recently uploaded photos).

Locations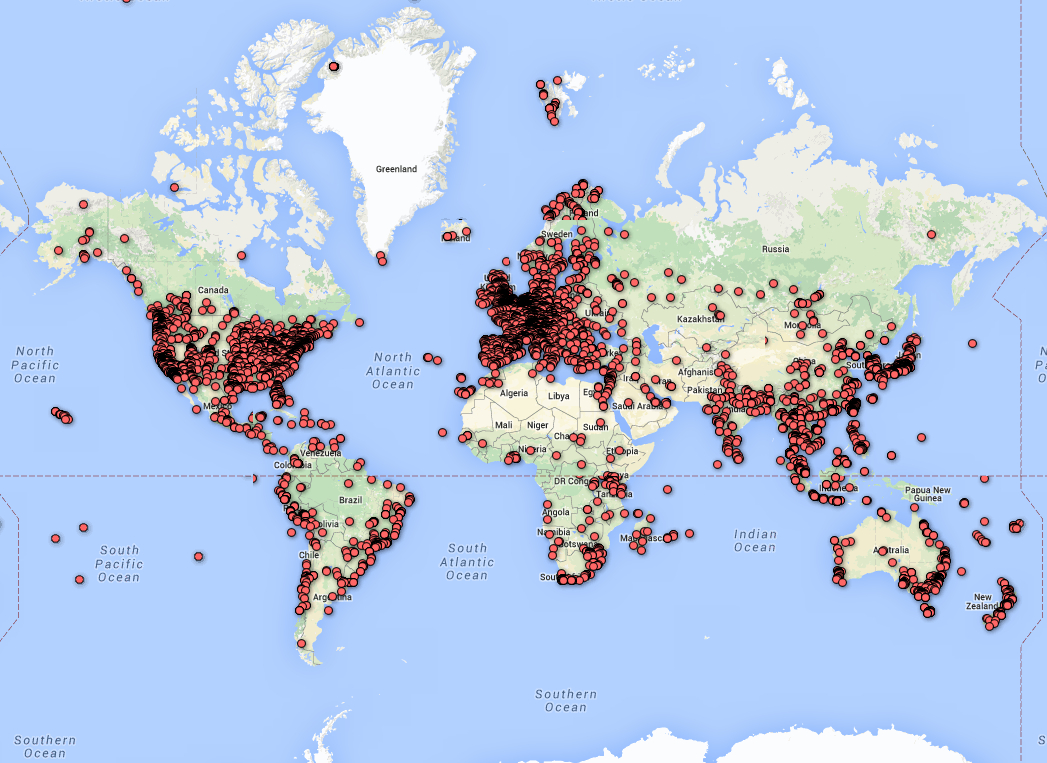 Devices used for Photos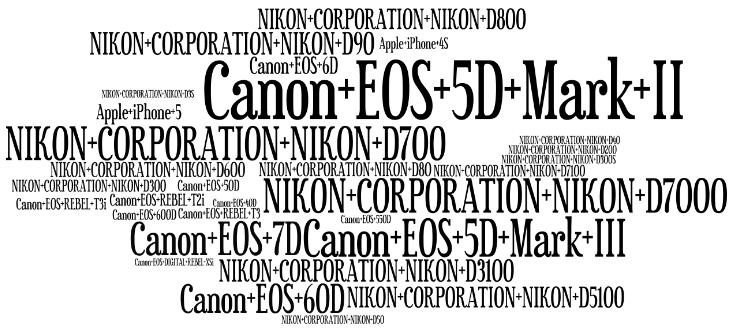 Flickr Tags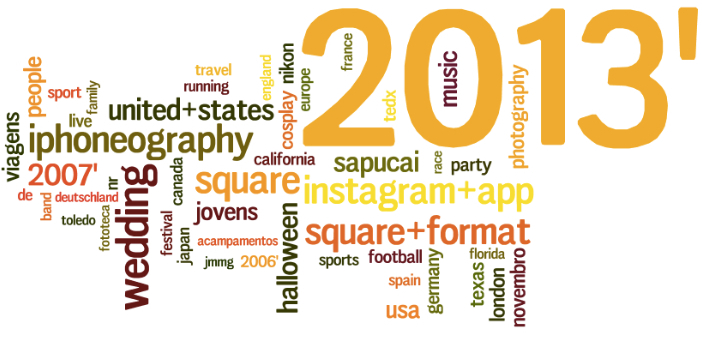 ---
Faces
Face Size Distribution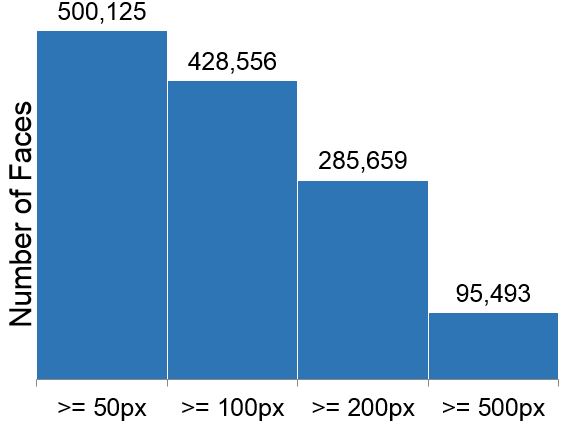 More than 50% (514K) of the face photos in MegaFace have intra-ocular distance larger than 40 pixels (which is LFW's distance). Forty pixels intra-ocular distance is equivalent to a 100 pixels face as shown in the plot.
Other Stats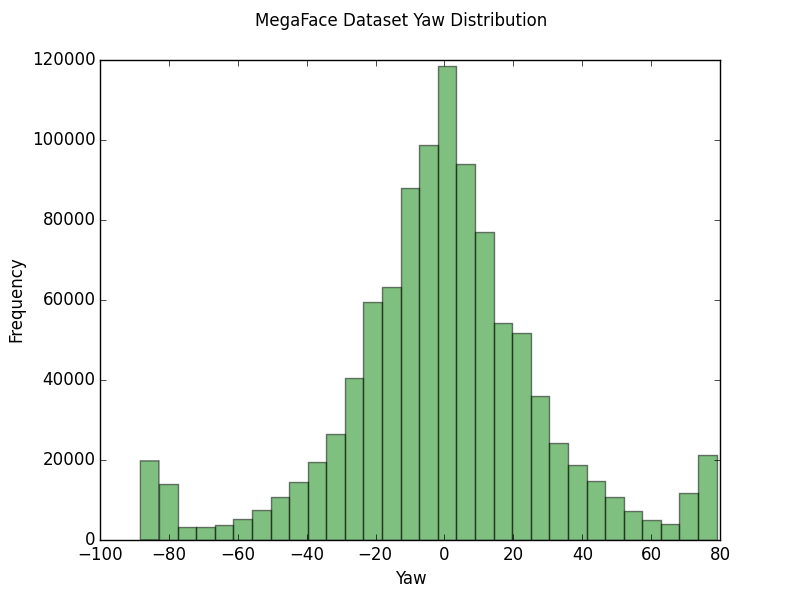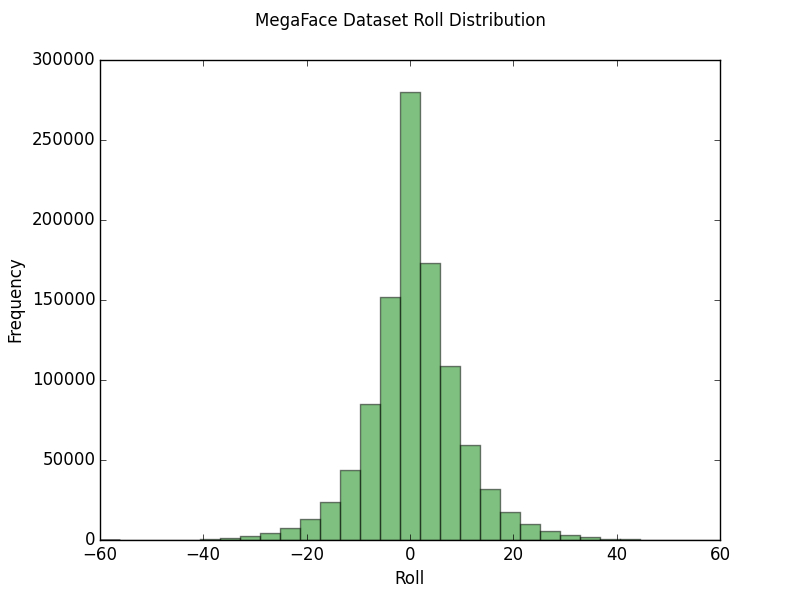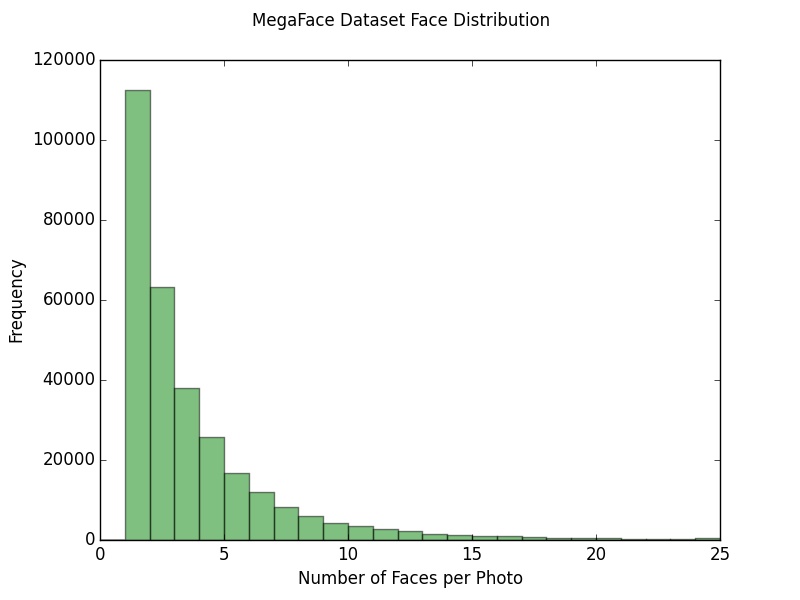 ---
Misidentified Faces
Some of the faces in our dataset were incorrectly identified to be faces.
This makes up about 6.67% of our dataset or about 68470 nonfaces out of 1027060 faces.